From permitting to installation, we'll take care of everything. After you order, we'll gather remote aerial imagery of your home, conduct an on-site survey, design your system, and schedule your installation. Once installed, we'll schedule an inspection with the relevant utility company and work with them to receive approval to power on and apply for a net-meter.
ORDER NOW
Use solar energy to power your home and reduce your dependence on the grid. Purchase solar at the lowest price of any national provider with Solar Citizen's price match guarantee and take control of your monthly electricity bill. Learn more about your potential savings by contacting us today.
ORDER NOW
EPC
With over 7 years of experience in the solar industry, Solar Citizen is able to take advantage of a diverse network of experienced professionals and suppliers. This ensures that we employ the highest standards of engineering and construction practices, use the most robust and tested equipment that has gone through our in-house quality control compliances and provide the best in class customer service including lifetime project monitoring. This allows you, our partner, an unparalleled peace of mind you have chosen only the very best.
Financing & PPAs
Energy prices have been constantly on the rise as Pakistan's energy infrastructure is majorly dependent on expensive & imported fossil fuels. We offer third party financing options allowing our partners to start saving from Day 1, without any upfront investment. At the end of the agreement period, the solar system is transferred to the customer who can then continue using it at no additional cost. Excess energy generated can also be sold to the grid under the Net Metering policy.
CSR
Solar Citizen was envisioned keeping Social Responsibility at its core. That is why we have partnered with Urban Forest to plant one tree for every kW of solar system we install. But we haven't stopped there – we provide our corporate partners the opportunity to support us in tackling Pakistan's biggest challenges: Energy & Environment. By creating customized packages that can be deployed to underserved communities in Pakistan, we can bring light and Empower a brighter future to those who need our support the most.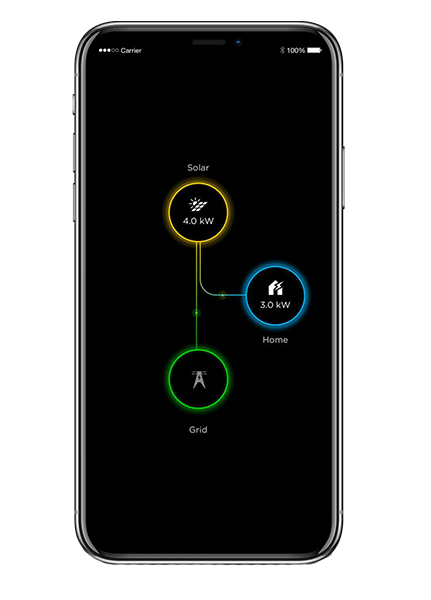 Manage your solar system and home energy consumption from anywhere in the world with 24/7 mobile monitoring. Watch your consumption rise and fall in real time, including historical usage.
COMING SOON